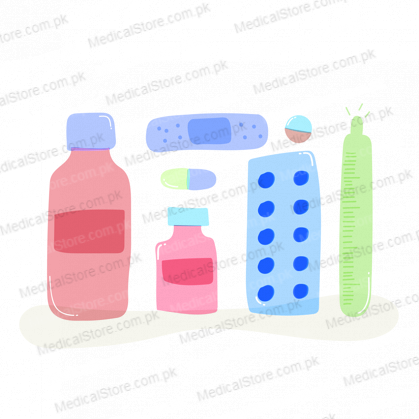 GLANDIN-E2 1mg Gel 3g
₨ 0.00
Dinoprostone:1mg | Oxytocics
Alternate brands
No products
Manufactured / Marketed By : Nabiqasim Product Form : GelPack Size : 3gIngredients : Dinoprostone:1mgGeneric Category : Oxytocics
How it works
GLANDIN-E2 1mg Gel 3g is a natural substance (prostaglandin) that your body makes in preparation for labor. It softens and widens the opening of the womb and increases contractions.
Concerns

Frequently asked questions

Onset of action

Duration of Effect

Safe with Alchohol?

Is it habit forming?

Usage in pregnancy?

Usage while breast-feeding?
References
Additional Information

>

One of the following licensed pharmacy from the nearest location will deliver GLANDIN-E2 1mg Gel 3g. The details of the licensed pharmacy shall be shared once you request the drugs and the respective pharmacy accepts your request based on valid prescription and availability.
Questions and Answers
There are no questions yet. Be the first to ask a question about this product.
Only registered users are eligible to enter questions