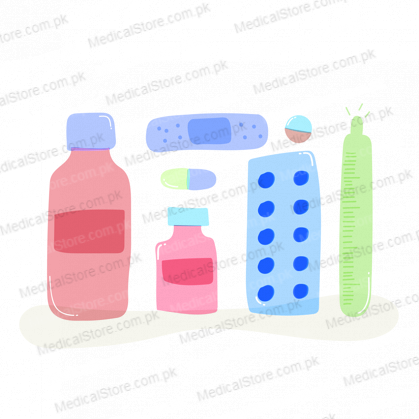 In Stock Alert
Are you interested in the product but it's out of stock? Fill in the form below to be notified when the product back in stock...
Out of stock
Information on this page was last modified on : 2021/09/21 5:49:27 PM
Migril tablet contains Cyclizine, Ergotamine and Caffeine | belongs to Ergot alkaloid/Piperazine derivative/Xanthine
Alternate brands of Migril tablet 100's
Additional Information:
what are the adverse effects of Migril tablet 100's?
Rebound headache, peripheral ischaemia, abdominal pain, drowsiness, dry mouth.
What happens if I miss a dose of Migril tablet 100's?
Adults: Should be taken as soon as possible after the first warning of an attack of migraine and repeated if necessary at the prescribed intervals. The usual initial dose is one tab. Additional dose of one tab may then be required at half- hourly intervals Not more than 4 tablets should be taken in any one attack. Not more than 6 tablets (12 mg ergotamine) should be given in any one wk. Children: Not recommended.
One of the following licensed pharmacy from the nearest location will deliver Migril tablet 100's. The details of the licensed pharmacy shall be shared once you request the drugs and the respective pharmacy accepts your request based on valid prescription and availability.
Want to share this information?
Something doesn't feel right ?
Questions and Answers
There are no questions yet. Be the first to ask a question about this product.
Only registered users are eligible to enter questions